How much is my house worth?
Get a free instant house valuation of the current value of your home before instructing an estate agent. There's no catch, and the results appear onscreen in just a few seconds. Enter your postcode and answer a few quick questions, and your report is available to print or download. Once you've reviewed your home valuation report, call us, and we can arrange an appraisal from a local estate agent.
See how your valuation report compares with similar properties to yours for sale on Rightmove, Zoopla, Prime Location, Your Move and OnTheMarket.
Our house valuation calculator references historic sold house prices data from the Land Registry portal, current houses for sale and a complex algorithm.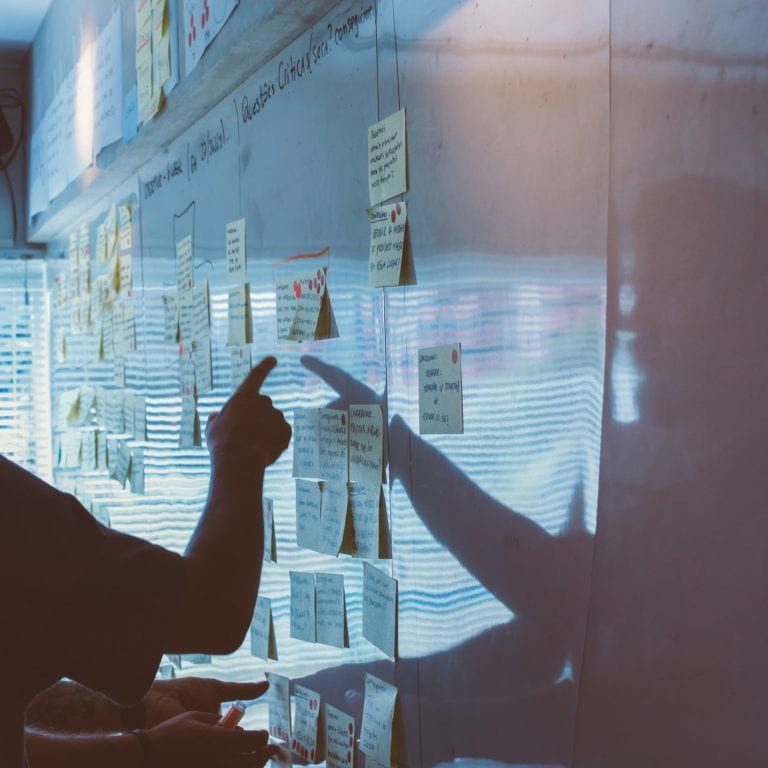 Why use this tool, and who uses it?
Using a house value calculator is the fastest way to get a guide price for a property. Estate agents and prospective house sellers use tools like these to check a house valuation quickly before embarking on a more formal property value estimate.
How long will my house take to sell?
A reasonable marketing period is 3 to 9 months to achieve the maximum value of a house for sale.
What part does pricing play?
Pricing is essential at the outset, price too low, and you'll get an instant buyer, but you'll be left wondering if you could have got more. On the other hand, price your home too high, and no one will even look at it.
Therefore it is critical to compare the online house valuation from the property value calculator with similar properties for sale.
What exposure should I expect?
The more exposure to the market your house gets, the more chance you will find a buyer. So you must ensure your estate agent puts your property on the property internet portals.
How do mortgage companies work out my home's value?
Mortgage companies require a more conservative figure when valuing your home because they work based on a three-month marketing period in assessing a property's value instead of three to nine months for a conventional sale.
The three month selling period means getting a fast sale to usually a cash buyer through an estate agent.
The mortgage company may insist on auctioning a house in a property auction as a backstop. Finance companies repossessing homes want a fast sale and will look for buyers in a position to purchase quickly.
What are the benefits of an instant online house valuation?
1. You will be able to sell your property through an agent knowing its real value.
2. We check Rightmove sold prices in estimating values, so you don't have to.
3. Every property valuation is cost-free and no-obligation.
4. Negotiate with quick sale firms, as you'll know your home's true worth.
How is the value of my house calculated, how are houses for sale near me relevant?
Most estate agents adopt the following approach when valuing a property to put on the market for selling.
Compare similar houses for sale - Advertised properties on Rightmove plus Zoopla' and OnTheMarket that are currently for sale are compared with your home. Doing this gives a good initial indication of how much your house is worth, i.e., the properties advertised for three-nine months, similar in size and design and a similar location.
Reference sold house price data from the Land Registry - Next, the house prices of sold properties similar to yours are checked using historic Land Registry sales data. Sold house prices vary enormously from town to town, but looking at how much comparable houses sold for, ensures a better analysis.
Added or special features - Finally, if your house has any particular features or amenities, it may increase its value. Most homes differ from others; some have larger plots, garages, extensions, low crime areas, upgraded décor, some may be near a new park and gardens or in a prime location. Any of these features or amenities may add a premium to the marketing price of your home.
Is there a professional method to work out what my house is worth?
To set standards for valuing property, the Royal Institution of Chartered Surveyors (RICS) definition is that the market value of a property is:
'The estimated amount for which an asset or liability should exchange on the valuation date between a willing buyer and a willing seller in an arm's length transaction after proper marketing and where the parties had each acted knowledgeably, prudently and without compulsion.' Source: RICS.
Many factors can increase or reduce the value of your house. Some are outside your control, for example, living in a crime-ridden area, next to electric pylons or a wind farm. However, sellers can occasionally turn some negative factors impacting house values into positive ones.  Examples include a messy, unkempt garden given a makeover. An untidy house spruced up, decluttered, small maintenance jobs carried out, and your home is transformed, making it more appealing to buyers.
What valuation can I expect from selling in a hurry?
If you sell your home to a quick sale firm, you can expect to receive 75% to 85% of your property's current market value.
Generally speaking, you will be able to cash in on more of your home's value if you can wait for a few months. However, if you need a sale within days, you should expect to receive nearer the 75% figure.
Selling your house fast to a property buyer can be convenient if you need a quick sale due to ill health or job loss, relocation, separation or probate, etc.
Quick sale firms buy property anywhere in any condition, so you don't have to spend your time and money fixing it up.
Also, any buyer, fast for cash or otherwise, will use real-time data of comparable sales activity from Rightmove and Zoopla, sold prices and houses for sale.
What is meant by a percentage of market value?
In every case, a property's actual value is what someone is prepared to pay for it, given enough exposure to potential homebuyers.
For example, take the value of a house advertised with a high street estate agent; the asking price is usually structured with the intention of the property on the market for many months or even longer.
The advertised value is not necessarily what the property is worth in today's market. The vendor may have waited several months to attract a purchaser prepared to make an offer near the advertised price.
When selling through an estate agent, they'll often recommend a series of price reductions until buyers show interest. Estate agents often inflate prices of houses in the UK to secure the sellers listing instruction, knowing they face competition from other agencies in the area.
How much is my house worth, what factors affect its value?
We list fifteen external and nine property-related factors that influence the value of your home.
The precise worth of your home is the most money someone is prepared to pay for it at any given moment in time. Put another way, your house is worth how much you are ready to accept for it, given how long you can wait for the price you want.
There is no exact science of working out the estimated price of your home. Instead, it depends on a wide range of factors.
Many factors affect a house's worth, those you cannot influence (external) and those you can sometimes control (property-related).
External factors that affect your home's worth
Supply and demand.

How does supply and demand in the housing market affect the value of your home?

When the number of house buyers exceeds house sellers (and there are not enough homes for sale to meet the demand), then the price of property tends to rise. Conversely, when there are more sellers than buyers (and many unsold properties on the market), the price of houses for sale tends to fall.

Interest rates.

How do interest rates affect house values in my street?

Lower interest rates make houses more affordable for buyers through lower mortgage payments. Lower borrowing costs are more attractive for investors too. Higher interest rates have the reverse effect, and a rental house becomes cheaper than buying. Some existing homeowners may decide to sell if mortgage costs rise, increasing the supply of real estate property. If there are more sellers than buyers, then property prices tend to fall.

Economic factors.

What economic factors affect the value of my house?

Many economic factors influence property prices, such as disposable income, the current state of the economy, demographics, interest rates and housing stock availability.

The local housing market.

How does the local property market affect my house worth?

Local variables in the property market may also affect your house's worth (as opposed to the general economic factors listed above). For example, a local influx of migrants or local job creation schemes may positively affect property prices, better transport links or the building of local amenities. Likewise, local job losses, closure of shops and reduction in amenities may have the reverse effect.

Comparable houses for sale.

How does the asking price of similar properties to mine for sale determine what my house sell for?

The asking price at which comparable properties near you are selling is one of the most vital indicators in assessing your house's worth or the price at which you should market your home. Of course, it is unlikely you'll get considerably more than a property very similar to yours, but other variables in this list might be more important for the price you'll achieve.

Location, location, location!

How does location affect my house worth?

A property's location is probably the most critical factor for buyers, sellers and investors in determining its value. Location is a factor you cannot change, unlike the size or condition of your property, which could be improved or rebuilt. A small run-down property in a highly desirable location might be worth considerably more than a new larger property in a less desirable location. The build cost becomes less critical in highly desirable areas as the building plot is often worth more.

History.

Is a property's value affected when it has a poor history?

A house with a positive history can be worth more than one with a horrible past. But, of course, it depends on how valuable a house's history is to a potential buyer. Conversely, properties with dark or adverse history can be wholly unsaleable and worthless!

Local amenities.

What local amenities add value to your home?

Amenities such as transport hubs, green space, supermarkets and pubs/restaurants can all add worth to a home locally, especially if the amenities are quality and in highly desirable areas. However, there is no exact science or formula. Other factors might be far more important in less desirable locations. Generally, parks, countryside, walks, public baths and children's play areas can add a premium to nearby homes.

Proximity & travel times.

How does travel time affect house values?

Taking aside all the other factors, the travel time by car, train, cycle and even on foot to major towns can significantly affect the price of a property. Generally, the shorter the times to travel to key places like London, means higher house prices.

School catchment area.

Does living near a good school increase how much houses are worth?

Living in the catchment area of good schools can put a premium price on your home because the Government OFSTED rating system judges the success of a school. A good OFSTED rating usually increases the demand for places distributed to children living in the school catchment area.

Floodplain.

How much is my house worth if it's on a floodplain?

Suppose your house is subject to regular flooding or built on a floodplain. In that case, it is doubtful you'll get a mortgage, and neither will anyone else, restricting potential buyers reliant on obtaining finance. Therefore, avoid properties built on or near floodplains or regularly flooded as they will be worthless when selling or refinancing.

Traffic.

Does living near a main road with lots of traffic reduce the value of my home?

Living on or near a busy road where you're subject to noise, pollution, and a lack of privacy can have a considerable effect on how much your house is worth (and the amount you'll get when selling). However, buying may have some advantages, such as negotiating a lower price and a larger property with mature gardens.

Crime rate.

Does living in an area with a high crime rate affect the value of my house?

Homebuyers can check crime rates online in any local area. A high crime rate can adversely affect house values. Research shows that living in or near (within a kilometre) of a crime hotspot can negatively affect the price. The type of crime most likely to depress property values is vandalism.

The proximity to electricity pylons or wind farms.

Does living near wind farms or pylons reduce my property's worth?

Living near unsightly structures such as electricity pylons or wind farms can adversely affect how much your house is worth. Avoid buying properties blighted this way if there are comparable properties for sale at a similar price. If buying, then use the existence of these features to negotiate a discounted price.

Nuisance neighbours.

Can living with nuisance neighbours affect my property's worth?

Avoid buying a house near nuisance or noisy neighbours as it will be difficult to resell unless you drop the price. Check the neighbouring properties and ensure the gardens are tidy. Visit or drive by at different times and make sure there is no noise or commotion.
Property-related factors that affect what a house is worth
The factors below are all ones you have a certain amount of control over to ensure you get the best price when selling or the finance you need if raising capital via a mortgage.
 Exposure to the market.

How does market exposure affect the selling price or value of my house?

Exposure to the market is critical to generate interest and get viewers through the door. If you have a great house to sell and instruct an estate agent, you'll get no offers if potential buyers don't see it. Marketing your home online using Rightmove for sale or Zoopla via an agent gives maximum exposure to the market. Make sure the price is right, too high, and no one will look at it, too low, and you'll end up selling for less than your house is worth.

Condition and age of your home.

How does the age and condition of my house impact its worth?

Newer houses tend to cost more. An older property will require more maintenance than a new one. Old plumbing or electrics will need replacing or upgrading sooner or later, as will any appliances. Therefore there is a cost consideration for older properties. If selling or raising finance, weigh up the cost of any repairs or upgrades against the additional value created.

Size and space.

How does the size and space of my house influence its value?

Size and space are important considerations when determining house worth. Generally, more significant properties cost more than smaller ones due to the build cost, space and desirability. Housebuilders spend more on larger plots in nicer areas. Houses with more extensive living space tend to be worth more, but useable space matters too. If selling or raising finance, create more space to influence the value or sale price achievable. Opening up attics, basement, creating more storage space or adding an extension can increase your home's value disproportionately to the cost of any building work. Making an extra bedroom or refurbishing a kitchen or bathroom can be most beneficial in adding worth compared with the cost of the work.

Mains utilities.

Does the lack of main utilities impact my home's worth?

Mains utilities such as gas, water and electricity are essential to have, and without them, the value of your home could be affected. Alternatives to a mains supply, such as bottled gas, a generator to supply electricity, and stored or bottled water, are more expensive than their mains counterparts. A property's running costs are taken into consideration when assessing its worth. One utility that is increasingly important with home working is broadband. Often this can be a deal-breaker if poor or unreliable. As a result, potential buyers might avoid even viewing your house.

Critical updates and upgrades.

What impact do updates, upgrades, and maintenance have on the value of my home?

Some updates and upgrades to your house are unavoidable and must be carried out purely from a safety perspective ( electrical, gas and water, and structural problems). Keep these updated and in good shape, as the alternatives could be drastic - a fire, flood, explosion or structural issues would dramatically affect the resale value of your house. Apart from that, some key upgrades cost relatively little but can add considerable value, such as a lick of paint, decluttering and tidying the garden. All other updates and maintenance should be costed against the added value they bring when selling or raising money against your house.

Kerb appeal.

How important is kerb appeal in how much a house is worth?

Kerb appeal is about your house creating a good impression that home buyers will want to live there. If a house has kerb appeal, it will probably look clean, tidy, and freshly painted with everything in its place. Kerb appeal could attract several bidders to a house for sale, each bidding up the price. Undoubtedly, kerb appeal makes your home more valuable and is something ignored at your peril.

Numbering and name.

How much does the name or numbering of my house impact its worth?

Numbering or choosing the right name for your house can be important for some buyers. For example, superstitious buyers might avoid properties numbered 13 or 666 or place names containing profanities or undesirable words in the name. How much it changes the value of your house is anybody's guess, but it is a factor worth considering.

Japanese Knotweed.

How much is my house worth if it has Japanese Knotweed?

The existence of Japanese Knotweed could considerably affect your home's worth. If selling, potential buyers could be put off, choosing a similar property for sale without it. Whether selling or staying put, your house's estimated worth could be seriously affected by this voracious plant, which can cause structural issues, grow fast, and involve a property's foundations. Do not ignore and get specialist help.

Home improvements without planning consent.

Do home improvements that haven't received the necessary permission affect property values?

Home improvements without planning consent or building regulation approval can be very costly. At worst, any modifications may have to be taken down and rebuilt at a considerable cost, which any buyer may leverage in negotiating a reduced offer. If raising finance, then the mortgage company may insist on work to protect their interest.